"Statuary that speaks for itself."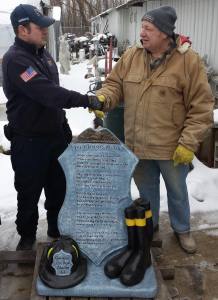 Currently, we have over 4600 different items. We offer both painted and unpainted ornaments in our inventory which we handcraft on site or purchase from our selected suppliers. Our ornaments "will stand the test of time," "bring life to where there is no life," provide you with an affordable landscaping/decorating strategy, and add enhancements to your present decor. We take great care in providing our customers with ornaments that please the senses, realizing that an ornament that "connects" must speak for itself, be soothing to the touch and pleasing to the eye. Having so many unduplicated items to choose from provide endless possibilities to find the "perfect solution for that spot needing a special touch." We also have a variety of pedestals which will give your ornament additional height or prominence where needed.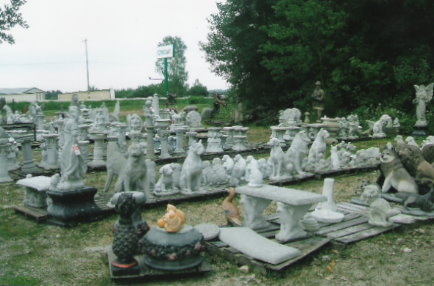 When considering color enhancements, we think we do a good job at it in our own workshops. Our many years of combined experience in the trade give us an edge in crafting an ornament embellished to its fullness.
In our inside display room and outside on our grounds, we have a comprehensive selection of inventory including; garden accessories, memorials, wildlife, fountains and birdbaths, stepping stones, oriental objects, flower/planting baskets, etc. Not seeing what you are looking for doesn't mean we don't have it. With over 4600 different items to choose from, it's possible you may need help in finding it. In any event, we will be delighted to assist you in finding that "perfect statuary" that brings completeness to your home or grounds.